Tips to Thicken Your Eyebrows. It may seem pretty trivial when it comes to your overall look, but don't underestimate their power to transform your appearance. Throughout history, eyebrow trends have always played a role in defining beauty standards. In fact, thick eyebrows redefined beauty standards from 2010 to the present day, and experts believe that it won't wane anytime soon. Though thin brows were the norm decades ago, people now want thicker brows as they create a bold and youthful look. Moreover, thick and well-groomed eyebrows help in framing and balancing your facial features.
However, not everyone's blessed with naturally thick eyebrows. The good news is there are several options that you can try to achieve this youthful look.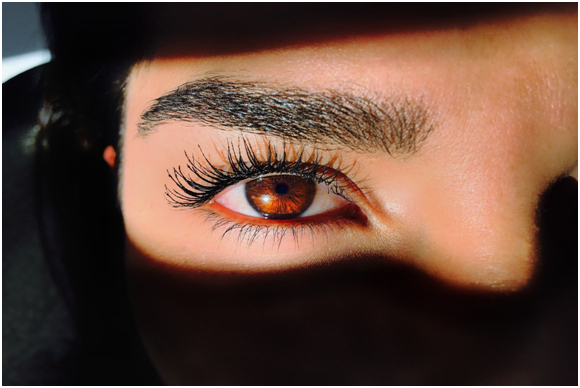 Do the Soap Brow Method
Soap best brows have taken over Instagram because it's the easiest and cheapest way to achieve thicker brows. To achieve the soapy brow look, you'll need a glycerin-based soap as well as an eyebrow brush or a spoolie. Start by dampening your spoolie with a setting mist or with water. Groom your brows upwards with the damp spoolie to set the shape that you want. Then, apply a small amount of soap to your spoolie before grooming your brows again. Once the soap dries up, your brows will fully set. The glycerin soap will not only hold everything in place, but will also fluff up your brows and make it look thicker than usual.
Use Brow Makeup Products
You can easily get thick eyebrows — minus the soapy mess — by using tinted brow products. To illustrate, brow pencils are useful if you have sparse eyebrows because you can draw individual brow hairs and fill in any gaps to achieve a fuller and thicker look. Though this involves a lot of effort, it can help you achieve a more natural appearance. On the other hand, tinted brow gels can create the appearance of full, thick, and fluffy brows in just a few strokes. These brow gels contain a tint that can create a thicker appearance, while the cellulose fibers add more volume to your brows. As such, you only need to stroke your brows upwards with the gel to enhance their shape.
Apply Natural Oils
You can also get thicker eyebrows by applying natural oils every night. For instance, castor oil is considered a remedy for getting thicker eyebrows because it encourages hair growth. So if you want to quickly stimulate the growth of your brows, use a castor oil mask. Be sure to mix it with another oil like that of coconut or almond to make it less thick. Alternatively, you can substitute castor oil for olive oil. The latter contains a phenolic compound that can also stimulate hair growth. Whichever oil you use, apply it onto your face like a mask, making sure to go over your brows, every night. After a few weeks, your patience will be rewarded with naturally thicker brows.
Look into Eyebrow Treatments
You can also make it official by getting a semi-permanent eyebrow treatment. One option that you can try is eyebrow lamination, which can give you a thick and lifted brow look for as long as two months. It also doesn't require any needles and coloring to create a groomed look. Instead, a provider will apply a cream to lift your brows, a neutralizer to set it in place, and oil to prevent any irritations. Another option is microblading, which can last for up to 18 months. This process embeds natural and fine pigments on the surface of your skin. As a result, you get natural-looking thick brows for a longer time.
Thick eyebrows are here to stay because they can balance your features and make you look younger. Luckily for you, there are plenty of ways to achieve the thick eyebrow look — be it from DIY face masks or medical cosmetic treatments. With the variety of options available, you can choose the methods that best fit your lifestyle and preference.
Also Read: Private Label Cosmetics: A Premium Solution