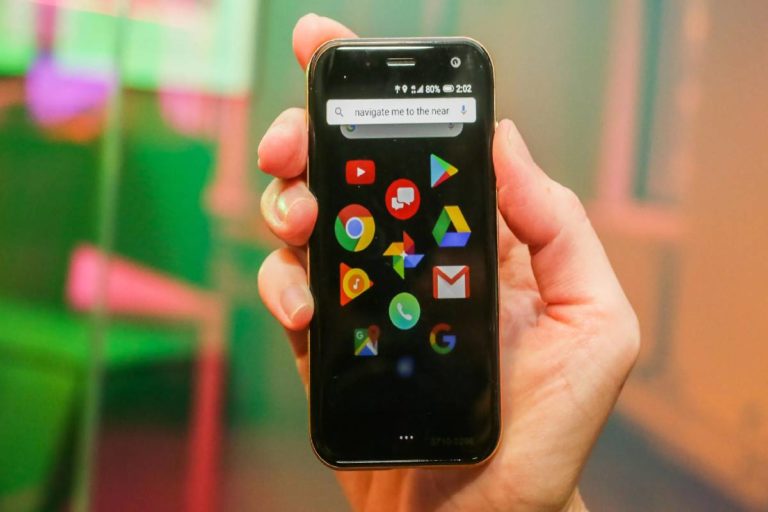 Palm Phone
The Palm phone is designed to, well, keep you from using it in every possible way. After all, we are all more or less addicted to our smartphones.
And we spend too many hours a day using them. So this new little Palm is here to keep your basics, and daily necessities close at hand. Is a small bump a genius or just a massive mistake?
Design
Measures 96.5 x 50.5 x 10mm
Gorilla Glass 3 front and back
IP68 water/dust resistant
Aluminium frame
The Palm looks a lot like a miniature iPhone. It has similar rounded corners and edges, with a glass front and a glass back:
It even has the vertical pill-shaped camera bump on the back (although it only contains a single camera and a single LED flash).
Perhaps the only unusual part of the Palm's design is the lack of features and buttons. Look around the edges, and you will only find a single Type-C port, the SIM tray, and a single on/off switch.
There are no physical volume buttons, which means turning to software-based controls to adjust the volume and take a screenshot.
You may have noticed that we didn't mention a speaker grille as well. That's for a good reason: you don't have one.
The speaker and the earpiece are the same, positioned on the top bezel above the display. And in case you're hoping to use your favourite wired headphones, sorry, there's no 3.5mm headphone jack either.
It's easy, even friendly, to hold thanks to its dimensions and rounded edges. Explain it in public, and very soon, you will also turn heads with comments like "what's that?" followed by one / both ".
Is it a real smartphone?" and "that's so cute!" However, others have silently looked at him with judging eyes, which is understandable.
Display and interface
3.3 inch LCD screen
720 x 1280 (445ppi)
Custom Android interface
While the Palm technically runs Google's Android software, including the Play Store and all of its apps, the interface is nothing like what you'd find on a regular smartphone:
Instead of having a vast home screen with customizable widgets, layouts, and wallpapers, you get a carousel of app icons.
The background is black, and all you can do to change its appearance is reorder the apps. Considering its size, this is a pretty innovative approach.
All of this is displaying on a 3.3-inch screen which, while very small compared to modern devices, is still a decent, sharp panel with plenty of colour and detail.
It may only have a 720 x 1280, but on a screen this size, it still has a pixel density of 445ppi. That means even if you look closely, you will have a hard time seeing individual pixels, so the fine text is relatively straightforward.
Intermittent performance, short battery life.
Snapdragon 435 processor
3 GB of RAM + 32 GB of storage
800 mAh battery
Palm's goal was to create a phone that you're not glued to every second of the day. You can probably tell that from the specs:
You can forget about mobile gaming – the Snapdragon 435 combined with 3GB of RAM ensures that you only get casual performance.
Not that you necessarily plan to have your favourite graphically intense games on this tiny phone anyway, but even apps like Facebook and Instagram tend to stutter and drop frames.
But if you're the type of shopper Palm thinks you are, you'll want to use this phone to occasionally check messages or emails and then put it back in your pocket. So that might not matter.
Portable pocket camera?
12MP rear camera
8MP front camera
1080p video
So how is the camera? Well, it's not cool. In our tests, the front and rear cameras struggled in low light. Photos and selfies from the Christmas party came out blurry and loud.
Still, if you need to capture something, you can. That seems like the mantra of this phone in every way.
And Also You Can Watch This Movie shaadi mein zaroor aana full movie watch online hotstar
Just don't expect to get great results or to be able to see what you're focusing on in the tiny viewfinder.
Also Read: New Batman Actor – The Bat Superhero
Also Read: Sony RX100 VII – Design, Features, Screen, Performance, and More
Also, You can find more helpful resources at Digitalfitnessworld.